Who We Are
DJ's Pharmacy is your local family owned and operated neighborhood pharmacy that has the community's best interest at heart. The store was named after Jin's humble grandfather who lived a simple life as a farmer and treated everyone with respect. Alfred and Jin are the co-owners and pharmacists at DJ's. We have more than 45 years of combined experience in retail pharmacy.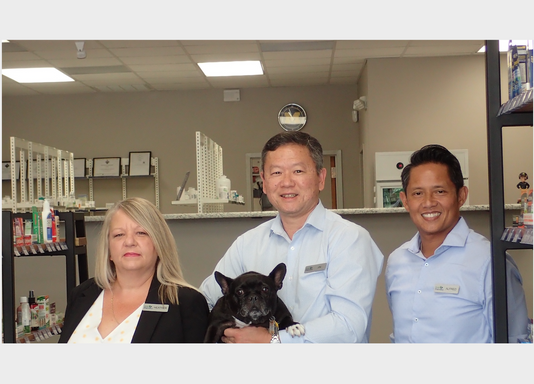 Our Goal
We want to create and maintain a lasting relationship with you. We want you to enjoy a pharmacy experience like no other. Whether you are a teen, first time parent, or a senior with health care needs, come in or call, to see how we can help. We accept most insurances and provide top notch customer service and products for your wellbeing. We offer free local delivery.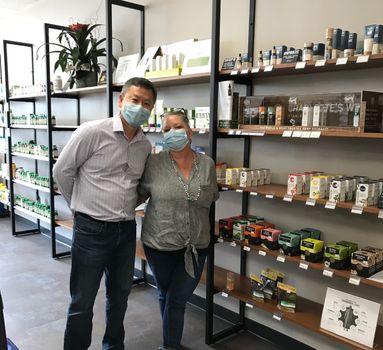 Jin Lee, PharmD
Jin started his career as an intern at a community pharmacy in Ann Arbor, Michigan. He received both his BS in chemistry and Doctor of Pharmacy degrees from the University of Michigan. His wife, Heather, also works at the store, enjoys delivering outstanding customer service and getting to know each customer personally. Jin and Heather's three children are attending college at Appalachian State and NC State. They live with two rescues, an English Bulldog named Fiona, and a French Bulldog named Fran.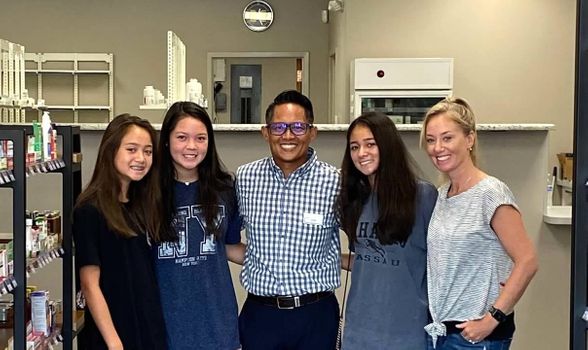 Alfred Catolico, RPh
Alfred graduated Long Island University in Brooklyn, New York with a BS in Pharmacy and began his pharmacy career at a community pharmacy in Bayshore, NY. Alfred has consistently provided excellent customer service at independent pharmacies for over 20 years. His wife, Katherine, is a Registered Dietitian for the Veteran Affairs Health Care System. Together they are raising three beautiful daughters named Keira, Sophie, and Hailey, as well as a Shiba Inu named Kato.